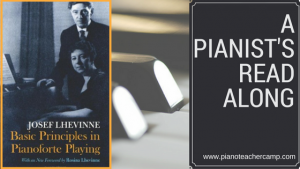 Hello Blog Readers!
Wow!  It's been a while since I've written a blog post, but things sure have been busy on the live streaming end of things.  You could say that most of my "blogging" now has been in-person and LIVE.  There's much more emotion and tone you just can't put into writing.  I've truly enjoyed connecting with you in this way.
A new year is great time for goal-setting, new inspiration and a "re-start."  What better way than with a project to get your wheels spinning in new directions for 2017.  Instead of our usual Play-Along, the gang over at the FB Play-Along group has voted on a Read-Along, the first ever in the blogisphere I think.  If you're reading this after Jan. 10, 2017, no worries!  Jump in at any time during our schedule since the book is not sequential and you can always catch up later by watching the previous replays.  I'll post the replays here on the blog about every 2 weeks.
FROM JANUARY 10  thru FEBRUARY 14 (approximately), we'll all be reading "Basic Principles of Pianoforte Playing" by Josef Lhevinne.  Click HERE for all the info you need to get started.  There's no official sign-up, but purchase a copy of the book soon if you don't have one.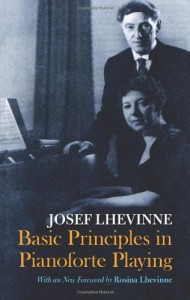 You can grab a copy HERE on Amazon if you like.  If your book arrives after we begin, no worries. You can still watch the 1st LIVE broadcast on Chapter 1 on Tuesday, January 10 (or the replay) and catch up on the chapter afterwards.

WATCH THIS video introduction of the Read-Along for all the specifics.
OR
Click HERE to read all the info you need to get started.
---