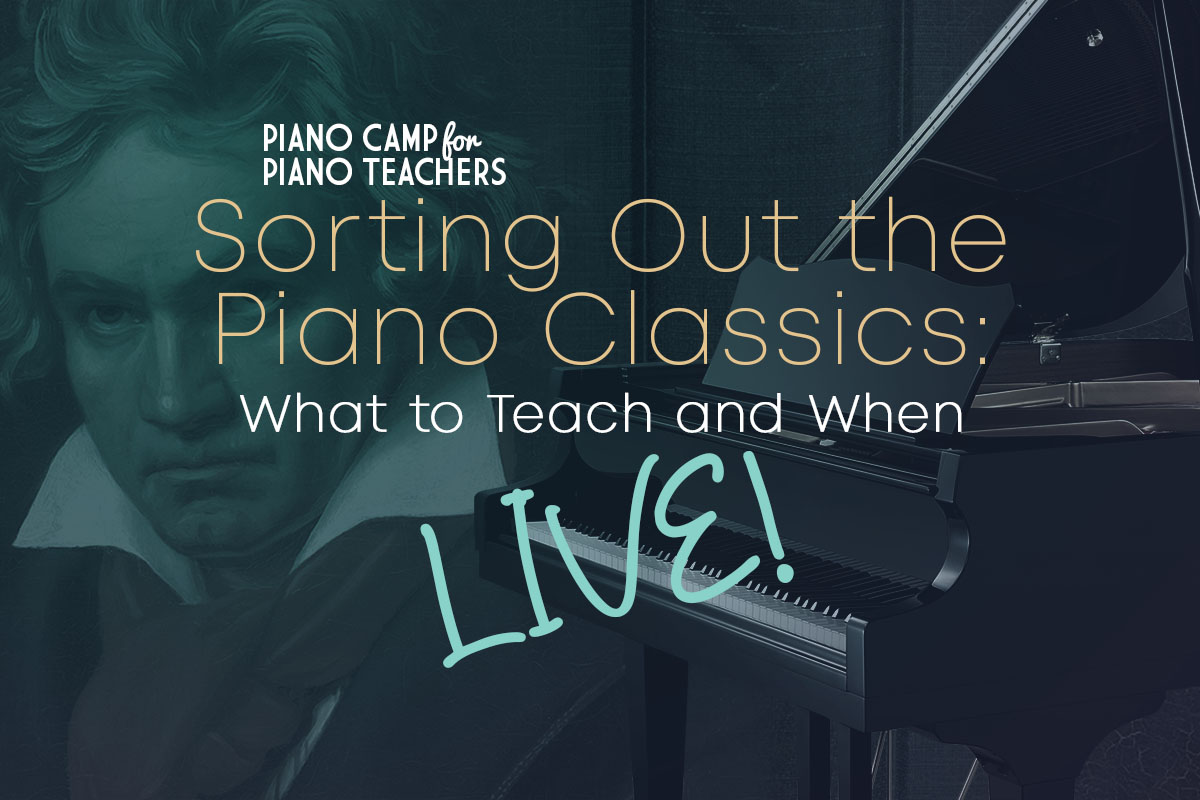 It's time for our biennial VIRTUAL conference – the 2022 Piano Camp for Piano Teachers! Our theme voted by teachers this year is "Sorting Out the Piano Classics: What to Teach and When" While this content already exists as a self-study online course at Piano Teacher Academy, many teachers asked me to present it cohort-style, where we would all view the previously-recorded material together as a group (LIVE via webinar) with plenty of time afterwards for me to answer specific questions. So here's your chance to receive a complete walk-through of the piano classics, from mid-elementary to early advanced, with teaching tips and advice on the most commonly-taught pieces and how to present them in a logical order of progression. We'll talk about each grade level specifically, when exactly to start classical piano literature, how to match your methods with particular classical collections, and so much more!
The 7 sessions will come to you via WEBINAR with VIDEO REPLAYS complete with LIFETIME ACCESS!
CLICK HERE to VIEW the CONFERENCE DETAILS! Early-bird discounted registration is underway and expires July 22 at midnight central!
The Conference will begin on Friday, July 22, with a PRE-CONFERENCE SESSION given by Dr. Jane Magrath!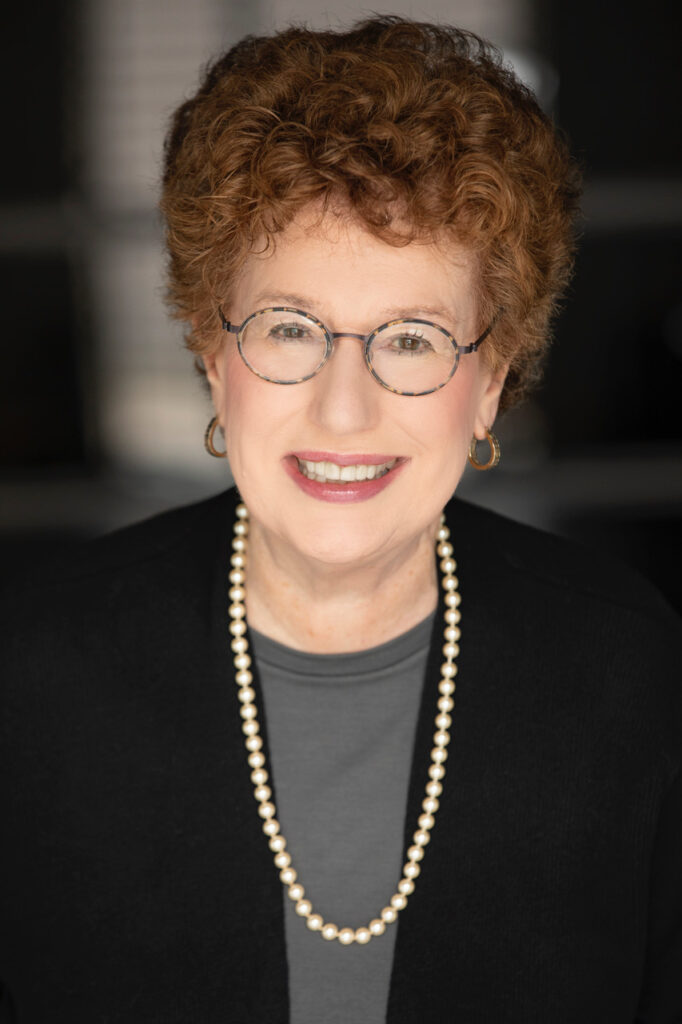 Join us for a special Conference "warm-up!" with renown pedagogue, Jane Magrath. She'll give us an insider's view of her new piano teaching guide "Piano Literature for Teaching and Performance" which was just released in 2021. Besides a preview of the content, Jane will discuss how teachers can use this book to discern what is possible for students at various stages of their musical growth. I just received my copy, and wow! It's updated with all the latest publications for piano students including new composers, neglected composers, and current information on where to find material. Don't miss this session!

Besides myself, 3 other guest presenters will present sessions on the intricacies of teaching Mozart and Baroque/Classical ornamentation.
Teachers have often asked me for specific guidance and direction in teaching Mozart (so tricky to teach!) and ornamentation rules (how to execute ornaments in varied scenarios). I found experts to help you with both subject areas! They'll provide you with the pinpointed clarity you need with both LIVE demonstration and close-up video and you'll also have PLENTY of opportunity to ask them questions!
There will be door prizes for LIVE attendees and coupon codes for all registrants. Even if you can't attend the LIVE webinars, you'll receive "forever" access to the video replays and handouts!
Attend the webinar sessions LIVE on July 22 and July 28- 31, 2022 via your computer or mobile device from anywhere in the world AND/OR watch the replays at your leisure later on your own time without expiration!
Would you like us to send you a reminder before early-bird registration closes for good?
We'll be glad to do so! Please click HERE to add your name to a list and we'll send you an email reminder so you don't miss the savings on registration. Monthly payment plans are also available!

(Note: Conference registration will continue after the early bird expires.)