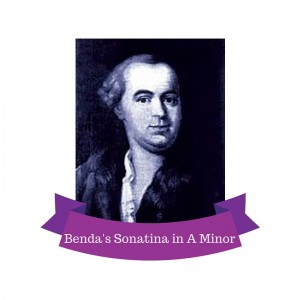 FROM SEPT 21 thru OCT 10 (approximately), we'll be practicing Georg Antonin Benda's "Sonatina in A minor"  Click HERE for all the info you need to get started and learn about the purpose of the Play-Along.  There's no sign-up, but start now by purchasing or locating your copy of the music.
On Sept. 21 I will broadcast the Play-Along Introduction LIVE from your mobile phone or tablet using the PERISCOPE app.  Periscope is booming all over the world!  You'll see and hear me and you'll be able to interact and ask me questions.   I'm not a techie and it took me only 5 minutes to download Periscope and follow someone to view a broadcast.
QUICK PERISCOPE HOW-TO: 
Download the FREE Periscope app at the App Store (Mac devices) or Google Play (Android devices). Use your cell phone# or your Twitter account to sign up.
Set Notifications to "ON."  Create your account and choose your @name.  Post a photo of yourself and bio on your profile when you get the chance.
Search for me "@pianoprof"  and FOLLOW.  Whenever I'm about to do a broadcast, you'll hear and see a little tweet alert on your device.  If you miss the broadcast Periscope will save it for you for 24 hours.  You can view it later, but you won't be able to comment.  LIVE viewers can comment
THIS WILL BE THE FIRST #PIANOSCOPE on PERISCOPE!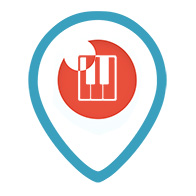 to the best of my knowledge!
Look forward to "playing-along" with you.  Share this post with your friends, and tell them to tune in to Periscope for my #pianoscopes!