New PLAY-ALONG for JUNE – Cast Your Vote!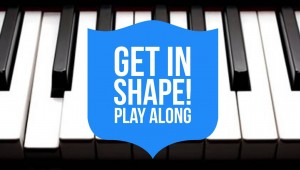 The theme for our Piano Play-Along beginning in June 2015 will be "GET IN SHAPE!"  We'll all practice a certain intermediate-level piece or étude for 2 weeks and then we'll all share our discoveries and findings, and then we move on to another piece for 2 weeks, etc.  We'll get our piano technique in good shape while intensely studying a well-regarded teaching piece.  Sound good?  The 2-week period allows everyone ample opportunity to work around vacation schedules, summer camps, etc.
Of the 5 pieces below, with which would you like to start? (for June 1 thru June 15)
1. Burgmuller's Arabesque Op. 100/2
2. Burgmuller's Ballade Op. 100/15
3. Heller's L'Avalanche Op. 45/2
4. Benda's Sonatina in A minor
5. CPE Bach's Solfeggio in C minor.
Are you in?  Let me know by replying in the comments below and cast your vote for your preferred study piece.  I'll reveal the winning choice tomorrow!
If you enjoyed this article, Get email updates (It's Free)