Indispensables of Piano Teaching #5 – EVERNOTE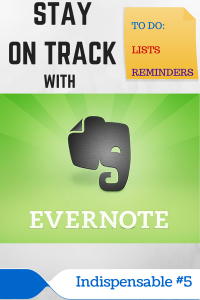 I just recently discovered EVERNOTE and I really, really wish I would have known about when it was first released in 2011.  It has cleared clutter from my desk, my desktop, and my head!  I have all sorts of teaching-related info stored there now instead of on my computer desktop or on paper (studio to-do list, music to purchase, students' festival/contest application info, etc.)  If you use Evernote, please share ideas of how you find it valuable for your studio or day-to-day organization as a busy professional.
#5 – EVERNOTE

Evernote is digital software that helps you store information so it can be at your fingertips wherever you go.   Think of it as a highly organized digital filing cabinet that you dump anything into — reminders, to-do lists, vital info, receipts, business cards, audio, photos, and on and on…..
You're probably thinking: "Not another tech learning curve, please!"  I hate learning curves too, but Evernote is incredibly easy to learn, rather intuitive, and it's FREE!

Everything you store in your
Evernote
account (stored on the web) is automatically synced across all of your devices, making it easy to capture, browse, search and edit your notes everywhere you have
Ev
ernote
, including smartphones, tablets, computers and on the Web.
I found this video tutorial quite helpful in getting started.  I learn so much faster with a visual demo rather than by reading a guide. 
Sign up for your FREE  Evernote account
HERE
.  All you need to is your email address and a password.  You can sign up via the web, like I did, and then download the app afterwards, or just download the app first.  Either way works and it will all sync up between your devices.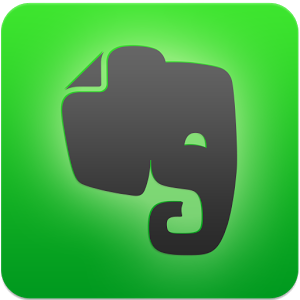 I like Evernote's clever use of an elephant for their logo.  See how the elephant's ear flaps over like the page of a note?
And an elephant never forgets, right?
If you enjoyed this article, Get email updates (It's Free)