April 2016 PIANO PLAY-ALONG: Donald Waxman's PIANO PAGEANTS, Book 1A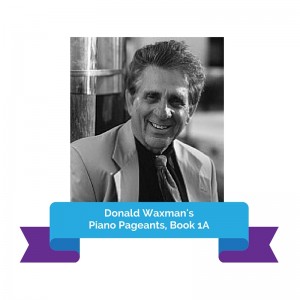 FROM APRIL 16  thru MAY 6 (approximately), we'll all be studying/playing Book 1A from Donald Waxman's beloved series "Piano Pageants"  Click HERE for all the info you need to get started and learn about the purpose of the Play-Along.  There's no sign-up, but start now by purchasing or locating your copy of the book.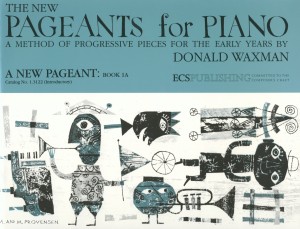 NEED A COPY?  
We begin on April 16, so hurry and grab a discounted copy HERE or two!  Use CODE:  APRILPLAY to receive 20% off any no. of copies.  If your book arrives after we begin, no worries. You can still watch the LIVE broadcasts on April 16 & 19 and review the summary blog post later.
WATCH THIS video explanation of the Play-Along (it came from a Periscope!)
JOIN the LIVE BROADCAST on Saturday, April 16 (around 12 noon Central) – I will broadcast the Play-Along Introduction LIVE from your mobile phone or tablet using the Free PERISCOPE app.  You'll see and hear me and you'll be able to interact with other teachers on the broadcast and ask me questions.   It's so cool! I'm not a techie and it took me only 5 minutes to download Periscope and follow someone to view a broadcast.
QUICK PERISCOPE HOW-TO: 
Download the FREE Periscope app at the App Store (Mac devices) or Google Play (Android devices). Use your cell phone# or your Twitter account to sign up.
Set Notifications to "ON."  Create your account and choose your @name.  Complete the rest of your profile later when you get the chance.
Search for me "@pianoprof88"  and FOLLOW.  Whenever I'm about to do a broadcast, you'll hear and see a little tweet alert on your device.  If you miss the LIVE broadcast, Periscope will save it for you for 24 hours.  You can view it later, but you won't be able to comment.  LIVE viewers can comment.
LOOK FORWARD TO SEEING YOU ON THE FIRST SCOPE – APRIL 16 !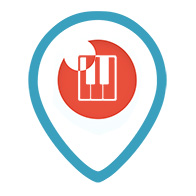 It will be posted here on the blog in case you miss it!
Look forward to "playing-along" with you.  Share this post with your friends, and tell them to tune in to Periscope for my #pianoscopes! Follow at "@pianoprof88"
If you enjoyed this article, Get email updates (It's Free)