Wondering How Instagram Works?
In case you were wondering….. I plan to use my Instagram account to shoot you some video tutorials for the Play-Along beginning on Monday, June 1.   With Instagram being so "instant,"  it's a much quicker way for me to post short videos with text underneath and you can reply instantly with a tap of your finger.  Believe me, IG (Instagram) is easy (and easier on the eyes in my opinion).  It's similar to Facebook, but without all the "noise" in the sidebars.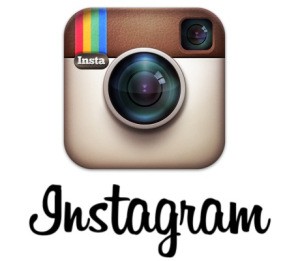 What exactly is Instagram?
Instagram is a free photo and video sharing app available on Apple iOS, Android and Windows Phone. People can upload photos or videos to Instagram through the app and share them with their followers or with a select group of friends. They can also view, comment and like posts shared by their friends on Instagram. Anyone 13 and older can create an account by registering an email address and selecting a username.
How do I create an account?
You can download the app on iOS or Android phones and tablets as well as Windows Phone 8 and later. You must create your account using the Instagram mobile app, not a computer. Once you download the app on your phone or tablet, you can later view, comment, and follow people  from your desktop computer, but you can't post from your computer.
Click this LINK for step by step instructions on how to set-up an account.
Will my account be private? 
By default, anyone can view your profile and posts on Instagram. You can make your posts private so that only followers you approve can see them. If your posts are set to private, only your approved followers will see them in the general feed or on hashtag or location pages.
What if I only want to view videos/photos on Instagram and not post anything?  
You can definitely do that! And with your account set to "private", no one will see your profile.  If someone happens to find you on IG and requests to "follow" you, you can accept or deny the request.
Hope this helps.  Now head over to Instagram and let's get to sharing and discussing all things piano and "Heller." 
Follow me at @pianoprof and be ready for a shout-out soon!

If you enjoyed this article, Get email updates (It's Free)